Hargrave and Hargrave, Inc., was founded in 1968 by Richard M. Hargrave.  Mr. Hargrave (Pop) began his experience by leveling and preparing houses for transport in the 1960's.  Growing tired from the stress of transporting houses from Dallas to the countryside, he decided to start a new company leveling homes (that did not have to be moved).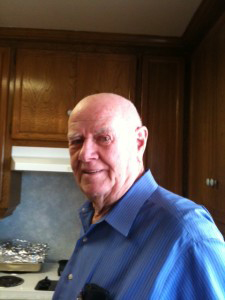 Richard M. Hargrave
Not along after its inception, Ronnie and Randy Hargrave joined their father and began their journey into becoming one of the most reputable and trusted foundation repair companies in the country.  Always placing themselves in the homeowner's circumstances, they strive to protect their customer's investment as if it was their own.
To this day, Randy Hargrave continues to run the company with the integrity and fortitude that was instilled by his father many decades ago.
Please feel free to contact us with any questions or concerns you may have.